Bicycle enthusiasts across the Northeast are gearing up in preparation for the 13th Annual Tour de Putnam Cycling Festival, the race designed by cyclists for cyclists. Kickstands go up at 8 a.m. at Veteran's Memorial Park on Gipsy Trail Road in Kent, NY on Sunday, Aug. 29, 2010.
In the Tour de Putnam, cyclists have the opportunity to choose a route length to suit their own riding ability. Clearly marked and color coded 15, 30, 50, 75 or 100 mile routes take riders through breathtaking Putnam County countryside whose scenic roads weave and wind and are bordered by history itself. Mountain bikers will have their own woodland loop awaiting them as well. 
The SAG supported event will open for registration at 7:30 with staggered starting times beginning at 8. Pre-registration is $25; same day registration is $30. For an on-line registration form visit: http://www.visitputnam.org/. Registration includes a t-shirt, picnic lunch and entertainment by a Dixieland band.
Ride Info:
- Full SAG support
- Clearly marked, color coded routes
- Easy to follow cue sheets
- Bike mechanics courtesy of Bikeway (845) 621-2800
- Route sweeps
- Medical support
- Complimentary massages
- Access from the Southeast Station, on Metro-North's "Harlem Line"
call 1-800-METRO-INFO
- Free Shuttle service from the Southeast Station with (reservations only),
call 800-470-4854 or 845-225-0381
Times
Check in and same day registration 7:30 to 9:00 am.
Food and water stations are open from 8:30 – 3:00 pm
Ride Start time
- 100 miles, 8 to 9 am
- 75 miles,  8 to 9 am
- 50 miles,  8:30 to 9:30 am
- 30 miles,  8:30 to 9:30 am
- 15 miles,  9:00 to 10:00 am
- Mountain Bike loops   9:30 am
Fees
Pre-registration $25.00
Same day registration $30.00
Registration includes t-shirt, picnic lunch, and Dixieland band. No children under 12. No bike trailers or child seats.
Free shuttle service from the Southeast Metro-North Train Station will be available but entrants are reminded to make reservations for the shuttle by calling: (800) 470-4854 or (845) 225-0381.
So strap the bikes onto the car or load them onto a Metro-North train but don't miss a fabulous ride through Putnam County – where the country begins.
Resource: Marty Collins, The Putnam County Times;  http://www.visitputnam.org/
Photo credit: Tony Mazzariello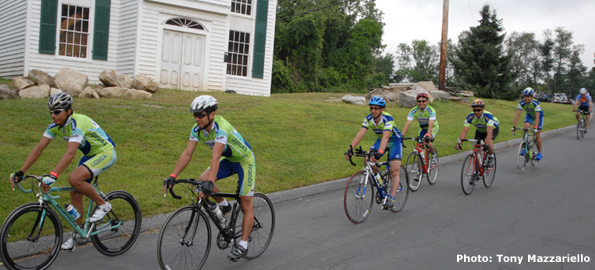 Category: Brewster, Carmel, Cold Spring, Community News, Featured, Garrison, Health & Fitness, Hudson River, Kent, Mahopac, Parks & Recreation, Patterson, Philipstown, Putnam Valley, Southeast